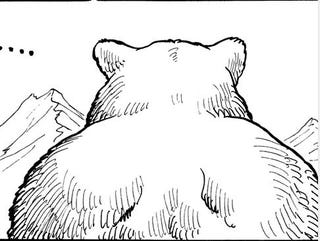 Hello all this will be my third year participating in secret santa here on TAY. A little about myself is that I am Novi the bear so I am Novibear. I recently took up the title of "of Pants" when I started making pants earlier this year. I like video games, anime, pants, and bear things. I am not picky to shop for but there is no need to buy me a physical copy of any current or last gen games. Please go with your heart of hearts while shopping around for me.

As usual Bear stuff is always highly appreciated like figurines or wood carvings, or Rilakuuma related items. I have a small plush and a bag shaped like his head already can't find any pictures though. For clothing Items I tend to wear a shirt size is 2XL that also works for things like pajama pants too.
If you wish to go the digital route my is linked here. I just broke the one thousand mark on my library though so I am fine with not getting any steam games in the holidays to come.
One thing I always ask for if you do mail me something is a card that's hand written or at least modified by you personally. I add that too my scrapbook of good stuff I like.
Here are the previous lists just in case you need to know more 2015 and 2014.
Happy shopping and I hope I can also make someone happy again this this year.